BIOGRAPHY
Date of Birth: June 30, 1966
Height: 5'10"
Place of Birth: Toronto, Ontario, Canada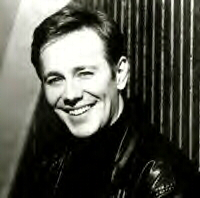 Eyes: Blue
Weight: 165-175 lbs.
Current Residence: Toronto & L.A.
Family: Peter's parents have been married over 40 years and are still together (aww!). Peter is the youngest of five children. He had
two brothers and two sisters.
Interesting TidBit: Peter's paternal grandparents were missionaries in China in the 1920s. When they returned to Canada, his
grandfather became a minister for the United Church in Northern Ontario.
Marital Status:
Peter married actress Tammy Isbell (at right*) in May, 2000.
The couple met while filming an 'Outer Limits' episode ('The New
Breed'). The pair also worked together on 'Giant Mine' and
'Escape from Mars'. They were together five years before tying
the knot.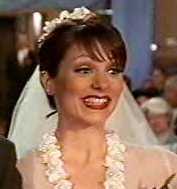 *Note: Not from their actual wedding photo!
Education: Grade 13 - Jarvis Collegiate (Toronto),BFA - University of Victoria (Victoria) w/ Degree in Theatre and English Lit